As a college student, you're likely already familiar with the hustle of finding extra ways to make extra income. But what if we told you that there are jobs available that can help you use your knowledge and expertise to make some money on the side? That's right - tutoring jobs or even online tutoring jobs! Whether you're a math whiz or an English ace, tutoring can be an excellent job opportunity for any student. But how do you get started? Let's take a look at how to land your first tutoring job as a student.

1. Look into Tutoring websites.
If you're looking to become an in-person tutor or online tutor, there's no better time than the present! With numerous online resources and websites like KIS Academics offering opportunities to add tutoring experience to your resume, it's easier than ever before.
To maximize success in finding available positions that fit your needs, be sure to set aside dedicated search time each day; tailor criteria so changes are being registered; and touch base with potential employers – both via their preferred contact methods or email - often. In doing so, opportunity won't slip from view!
Landing a tutoring job is made simple with the wealth of online tutoring resources now available. Many tutoring websites host a wide array of postings for an assortment of ages and topics. One popular tutoring website is KIS Academics. KIS constantly have openings for online tutoring jobs, so it won't hurt to apply!
Touching base often – both using the job poster's preferred method of contact and via email – can be an effective way to stand out from the competition. Start exploring today and maximize your chances of finding in-person or online tutoring jobs. If you're looking to tutor, here are some KIS tutor profiles that you could learn from!
2. Ask your professors if they know of any openings.
Asking your professors if they know of any tutoring openings is a great way to land your first tutoring job. Taking an initiative like this shows you're motivated and have the maturity to look for it yourself - this is an important trait to have as an in person or online tutor. They may be able to point out students or parents who are looking for a tutor or may even have an opening themselves.
It never hurts to ask them directly; in many cases, your professors and other members of academia are aware of tutor opportunities that aren't shared publicly.
Plus, speaking one-on-one with them demonstrates your enthusiasm in getting involved first-hand with tutoring the subject you have studied, which is often highly respected in such circles!
You can always see what public noticeboards have, however networking with tutors within the industry can prove more successful as these people tend to be more embedded in the academic world.
3. Check with local tutoring companies.
Landing a tutoring job is an excellent way to make some extra money and use your existing knowledge. An effective way to search for these tutor jobs is to check with local tutoring companies. These companies can provide an accessible list of openings in the area.
You can even explore opportunities that fit with your own schedule, whether you are looking for a tutor position near where you live or if you prefer working virtually from home.
Additionally, it's important to consider different ways to market yourself as a tutor — think about creating a tutor portfolio, discussing your tutoring experience, and highlighting any qualities that will help draw attention to your tutoring qualifications.
Doing the groundwork in researching local tutoring companies can help make all of this easier and pave the way toward finding the perfect tutor job.
4. Post a message on online classifieds websites.
Searching for tutoring jobs can be an overwhelming process, but posting a message on online classifieds tutoring websites is an easy and convenient way to get started.
When writing the post, make sure to focus on your tutoring experience or qualifications, any training you've had, and the age group of students for whom you're tutoring. This will help potential employers quickly recognize your level of expertise and determine if you're a good fit for their tutoring needs.
By providing your contact information and letting people know when you're available to begin tutoring, it makes it easy for interested parties to reach out with job offers.
Don't forget to show some personality in your post as well; the more memorable you are, the more responses you'll receive!
5. Put up flyers around campus or in local businesses.
Landing a tutoring job can be daunting, but putting up flyers is a simple and effective way to get the word out! It's a surefire way to let the local community know that you are available for tutoring jobs.
All you have to do is gather some basic information about your tutoring services (hours of availability, contact information, and some knowledge fillers regarding your tutoring specialty or experience).
Once complete, grab some vibrant coloured paper and your trusty stapler. With just those two items you can distribute flyers around campus or in nearby businesses with potential tutors.
In today's digital age, we often forget how much traditional advertisement can help us grow professionally. Give it a try and you might be surprised by the response from potential tutors!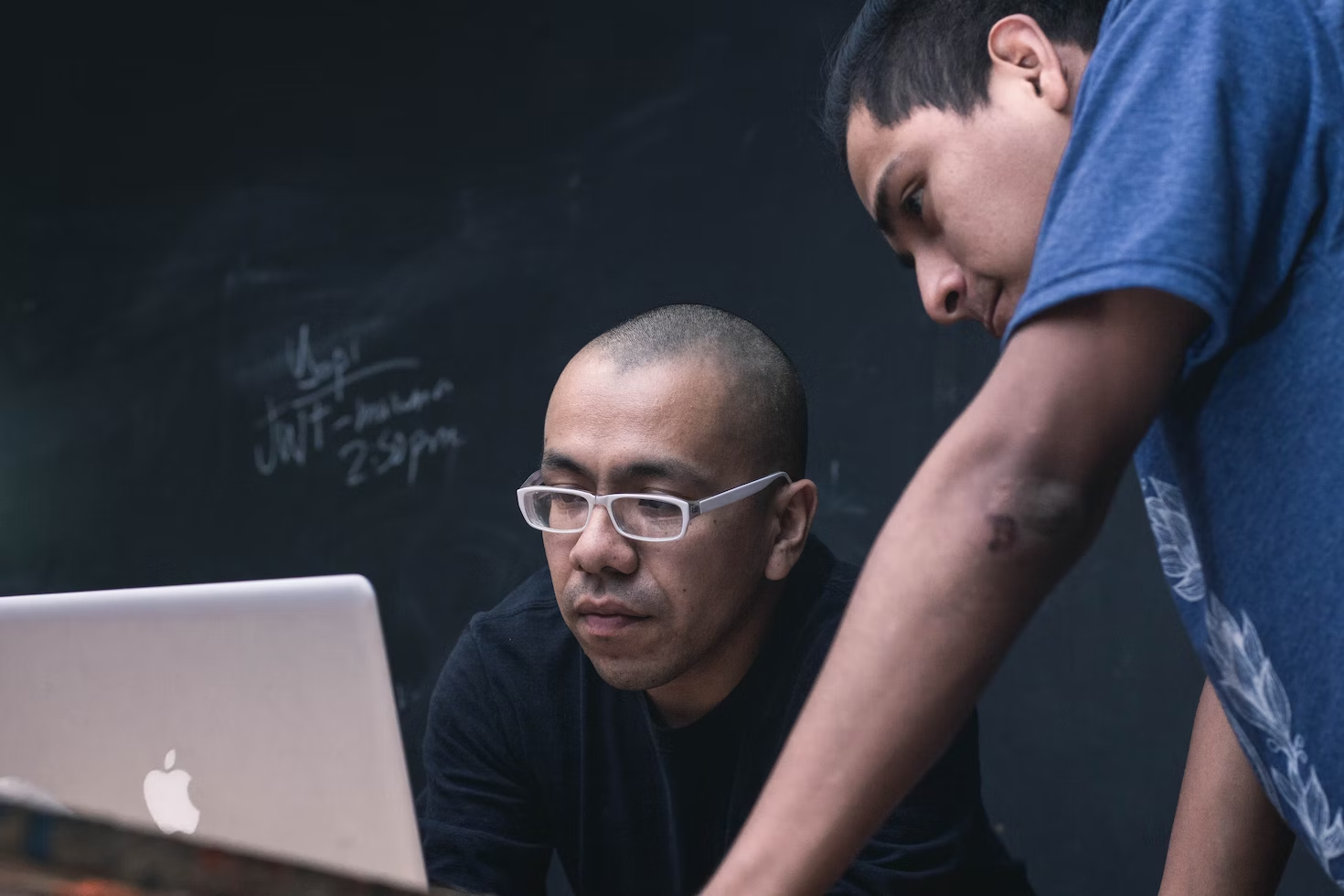 6. Tell your friends and family about your services.
If you're looking to land tutoring jobs and get paid while doing it, consider utilizing your personal network of friends and family as a part of your marketing strategy.
When you tell them about the tutoring services you offer and how they can easily connect with you online as an online tutor, potentially through email or video conferencing, for instance, it allows them to make referrals and spread the word easily.
Be sure to be specific about what grade levels or subjects you specialize in when talking about tutoring services -- this will make sure that everyone in your network understands exactly what kind of tutoring job might be a good fit for you.
Most importantly, don't forget to thank them for their time and support!
7. Give free sample sessions.
Getting tutoring jobs may seem intimidating, but there are a few simple steps to get started. One of the best ways to land tutoring jobs is by giving free sample tutoring sessions.
This is an excellent way to demonstrate what you can do for potential students as it offers them a chance to try out your tutoring style and provides them with useful material. Offering free sample tutor sessions will also help you get noticed by potential tutors who are willing to pay for services – and if they like your approach, you'll have a better chance of getting hired for future tutoring jobs.
Nowadays, tutoring can be done online using platforms such as Zoom and Skype, so there's a huge market for online tutors. So don't wait any longer – start offering those free sample sessions and watch your tutoring job opportunities grow!
Landing a tutoring job can be highly rewarding both financially and professionally; not only will it enable you to gain valuable work experience but also help supplement your income while attending school full-time! With these tips in mind, go forth confidently knowing how best to land yourself a great tutoring job! Good luck! When looking to tutor, it's important to learn from examples, here are some KIS tutor profiles that you could learn from!